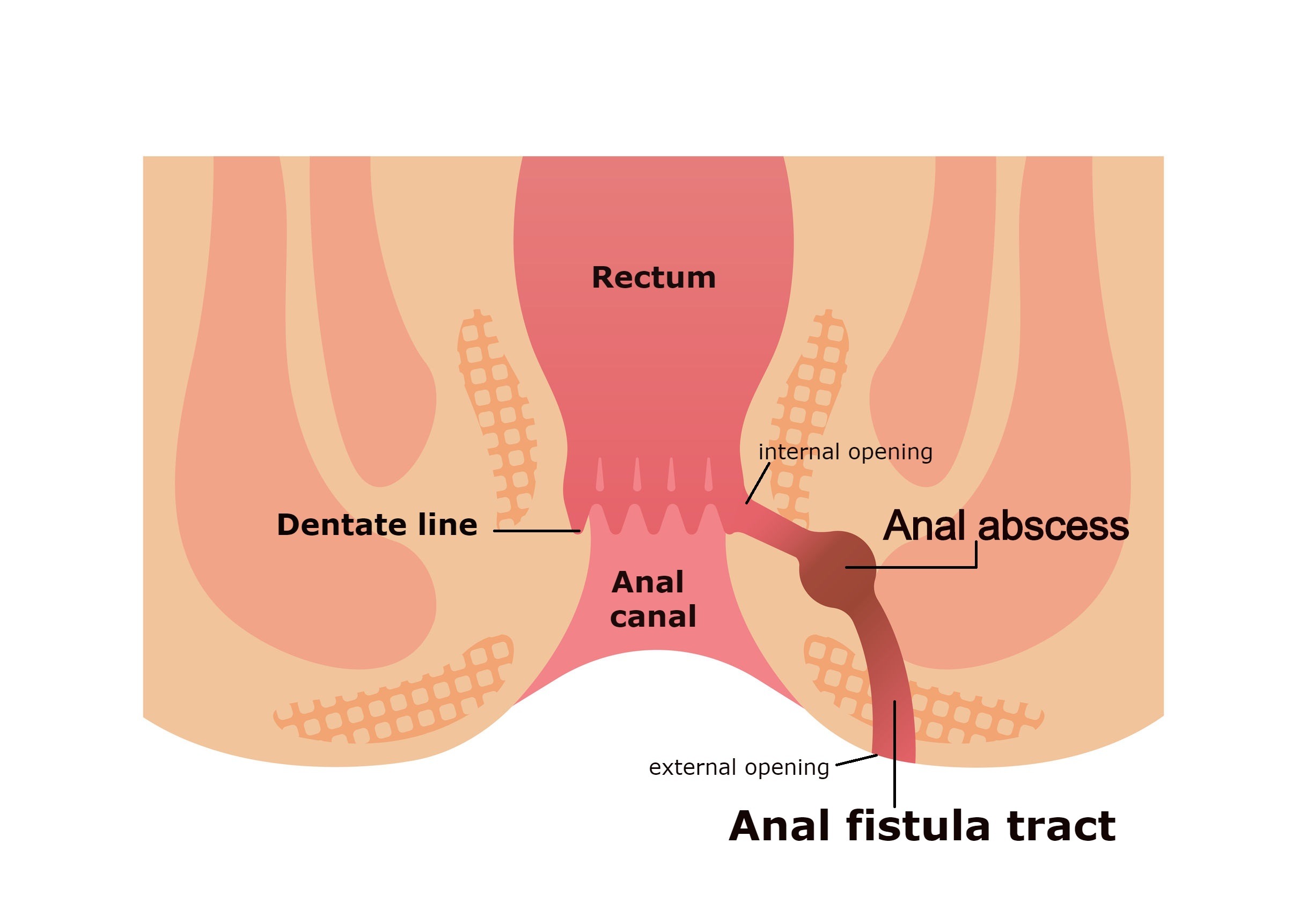 An anal fistula is an abnormal tract that is lined with granulation tissue and that connects a primary opening inside the anal canal to a secondary opening on the perianal skin. The opening on the perianal skin can often be tiny – so small that many people may not be aware of it.
The formation is the result of an infection in the anal glands causing a collection of pus (abscess) in nearby tissue. Occasionally, bacterial, fecal material or foreign matter can clog the anal gland and create a condition for an abscess cavity to form.
In many cases, an anal fistula involves on single tunnel connecting the inside of the anus/rectum with the skin around the anus. Sometimes, the abscess will drain on its own and leave a small channel behind. In some cases, disease is more complex whereby the abscess might cause formation of "secondary tracts" or branches out if the abscess is trapped inside the tunnel, or some might have multiple tracts, potentially with more than one opening on the skin.